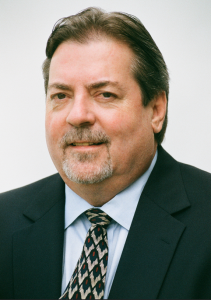 KEVIN MULLIGAN was attending Seton Hall University in 1973 and was recruited by Sarasohn & Company  to accept a position in the communications and information department, which he then managed.  He expanded the scope of the department to include identifying and researching major catastrophic losses on a national basis.  His ability to locate major commercial and industrial losses and find the principals responsible for making a decision to retain professional representation has contributed to Sarasohn's success throughout the country.
Kevin's main focus is acquisition of new business and administrative management of adjustments in process.  He is, however, familiar with all facets of loss consulting handled losses out of Tampa, Atlanta and Chicago.  He has been involved in over fifteen hurricanes and is usually Sarasohn's first representative on the scene identifying losses while at the same time establishing local office space and telephone communications for the imminent arrival of the sales and adjusting personnel.
SUSAN GIAMBATTISTA coordinates the day to day office functions. She is new to the Public Adjusting profession but brings decades of experience in managing an office.  She is an expert on policies and procedures, as well, ensuring the administrative aspects run efficiently.  Her organizational skills are exceptional. Susan has been in managerial positions for over 35 years and consistently moved up the ladder of success due to her motivation, dedication  and loyalty.  She has been employed by major corporations (Channel Home Centers for 10 years and Suburban Propane for 7 years) and a small business for 21 years.  Susan will ensure Sarasohn & Company client's will be comfortable and worry free when dealing with our office.